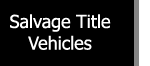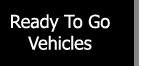 Specializing In Late Model
Auto Parts & Rebuildable Wrecks.
Mon - Fri: 7:30a - 5:00p


Welcome To Williams and Tucker Online!
Williams and Tucker Auto Parts is a family owned and operated business. It was opened in 1948 by Truman Williams and his son-in-law Weldon Tucker. In 1968, third generation Ronnie Tucker joined the business and now after the passing of Truman in 1975 and Weldon in 1999, Ronnie has been joined by both of his sons (4th generation) Chris and Jason Tucker. We all have grown up in the automotive industry.

We specialize in late model auto parts and rebuildable wrecks. We offer a large selection of late model, high quality auto and truck parts with a two nation wide parts locating service. We also ship nationwide by UPS, Freight truck, and Fed Ex. We have many devoted customers and are always looking for new customers. Both are very important to us and our business.


Contact Williams and Tucker: parts@scrtc.com | 1-800-545-0687
1121 Sulphur Well-Knob Lick Road, Sulphur Well, KY 42129Ronnie, Becky, Chris, JT, RD and Angie

Our Goal: Our goal is to save you money on your parts purchases and on your next purchase of a car or truck. It is also to serve our customers in a fast, fair, courteous, and professional manner. If you are not satisfied, we are not satisfied.

Rebuildable Wrecks: We offer a selection of rebuildable wrecks with salvage titles to save you the most.

Rebuilt Wrecks Ready to Go: We also offer rebuilt cars and trucks with rebuilt titles. Where do you want your money , in your pocket or on your title? We only offer cars and trucks with salvage or rebuilt titles. These vehicles are in as good or maybe better condition as vehicles with good titles at a much lower price.